General Internal Medicine Grand Rounds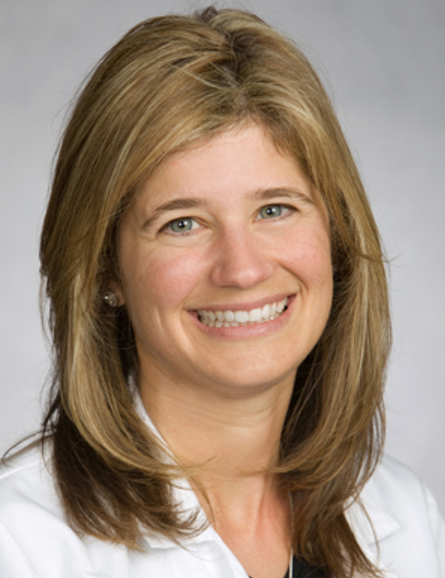 Heather Hofflich, D.O.
Professor, Division of General Internal Medicine
Medical Director, LA Jolla UPC
Director, GIM Grand Rounds
---
GIM Grand Rounds are comprised of lectures provided as needs-based education for physicians and primary care providers, covering topics that are relevant to today's healthcare needs. 
Given the clinical and administrative demands on primary care physicians, it can be challenging to stay current on all aspects of primary care.  The GIM Grand Rounds series is a proven way to remain current on primary care trends, needs, treatments, and updates on prevention and evaluation of the latest medications.  These lectures provide clinicians with new abilities and strategies which help increase their competence.  They learn the latest medical information, enabling them to serve patients with the best possible care.  It enhances physicians' performance by helping them modify their practice where appropriate.  Patients report tangible improvement in their overall health and outcome as seen in reviews of clinician practices. 
Through Grand Rounds, GIM hopes to fulfill the following CME objectives: 
Provide patient care that is compassionate, appropriate, and effective for the treatment of health problems and the promotion of health. 
Demonstrate application of a scientific methodology to clinical situations. 
Know and apply the basic sciences which are appropriate to a clinician's discipline. 
Demonstrate effective communication skills with patients, families, and professional associates.
GIM Grand Rounds are held every second Wednesday of the month throughout the year, from 8:30 am – 9:30 am.  In light of the COVID-19 pandemic, they have been moved to an entirely virtual format.  Please use this ZOOM link to view it remotely:  https://uchealth.zoom.us/j/86819864357 

Below is the current schedule (subject to change without notice)
Date
Speaker
Topic
1/11/2023

Tom Alsaigh, MD

Assistant Professor of Clinical Medicine, General Internal Medicine and Vasculary Surgery, UCSD

Peripheral Arterial Disease
2/8/2023

Jessica Thackaberry, MD

Assistant Professor, Department of Psychiatry, UCSD

Depression Treatment Updates
3/8/2023
Canceled (due to Academic Reviews Workshop)
4/12/2023

Emilio Fentanes, MD, FACC, FSCCT

Cardiologist, Brooke Army Medical Center, San Antonio, TX

The First-Ever Giuidelines Focused Solely on Chest Pain Diagnosis and Evaluation: A Paradigm Shift in Chest Pain and What Every Internist and Medical Specialist Should Know
5/10/2023

Tim Furnish, MD

Professor, Department of Anesthesiology, UCSD

Mark Wallace, MD

Chair, Division of Pain Medicine, UCSD

Opioid Prescribing for Chronic Pain: Guidelines and Standard of Care
6/14/2022

John Mafi, MD

Associate Professor of Medicine, General Internal Medicine and Health Services Research, UCLA

Reducing Harmful Low Value Care
7/12/2023

Rohit Loomba, MD, MHSc

Vice Chief and Professor, Gastroenterology, UCSD

Professor, Epidemiology, UCSD

Director, NAFLD Research Center

Non-Invasive Assessment of NAFLD
8/9/2023

William B. Pearse, MD

Assistant Professor of Medicine, Hematology and Oncology, UCSD

Hematology Pearls for Primary Care
9/13/2023

Aditya Bagrodia, MD

Associate Clinical Professor, Department of Urology, UCSD

Disease Team Co-Leader, Genitourinary Cancer

Prostate Cancer: What's new in PSA screening and management
10/11/2023

Michael Wlkinson, MD

Assistant Clinical Professor, Cardiovascular Medicine, UCSD

Update in Lipid Management: The Rapidly Expanding Landscape of Lipid-Lowering Therapies
11/8/2023

Ravi Iyengar, MD

Associate Physician, UCSD

Gender Affirming Hormone Therapy
12/13/2023

Crystal Wiley Cene, MD, MPH, FAHA

Chief Administrative Officer, Health Equity, Diversity, and Inclusion

Clinical Professor, General Internal Medicine, UCSD

Justice, Equity, Diversity, and Inclusion (JEDI) (to be confirmed)